Plan No.108090

Price Code: [B]

Total Finished Area: 1697 sq. ft.

More Plans by this Designer »
Well-Suited For A Corner Lot
A prominent timber gable on this corner entry home provides both aesthetic and functional comfort with its large, three-sided Porch flanked by French doors. Despite its interesting roof line and vaulted Foyer, the roof structure is actually quite straightforward and easy to build. In this compact footprint are housed three bedrooms plus a Spare Room, not to mention ample living space. The layout situates the Spare Room in such a way that it would serve equally well as a home office or guest room. The Laundry room is also in a great spot. Note the well designed Ensuite Bathroom; compact yet packed with features. Downstairs, there lies a multitude of options for future development.

Floor Area
Rooms
Ceiling Height
Details
Footprint
Main:
1697
Bedrooms:
3
Main:
9'0
Max. Ridge Height:
22'11 ()
Width:
44'0
Second:
Baths:
2
Second:
Primary Roof Pitch:
8.00/12
Depth:
58'0
Third:
Half-baths:
Loft/Bonus Rm:
Secondary Roof Pitch:
/12
Basement:
1697
3/4 Baths:
Basement:
8'0
Exterior Wall:
2x6
Loft/Bonus: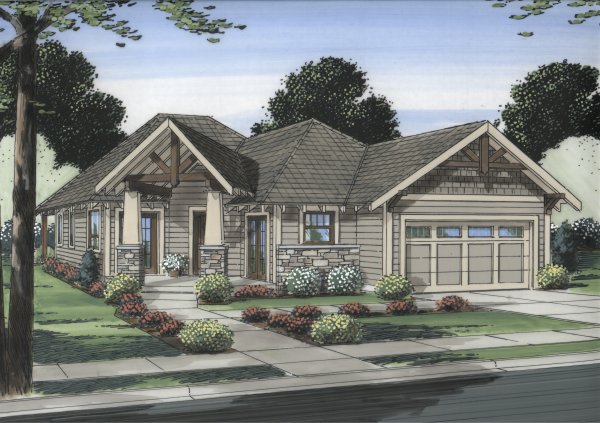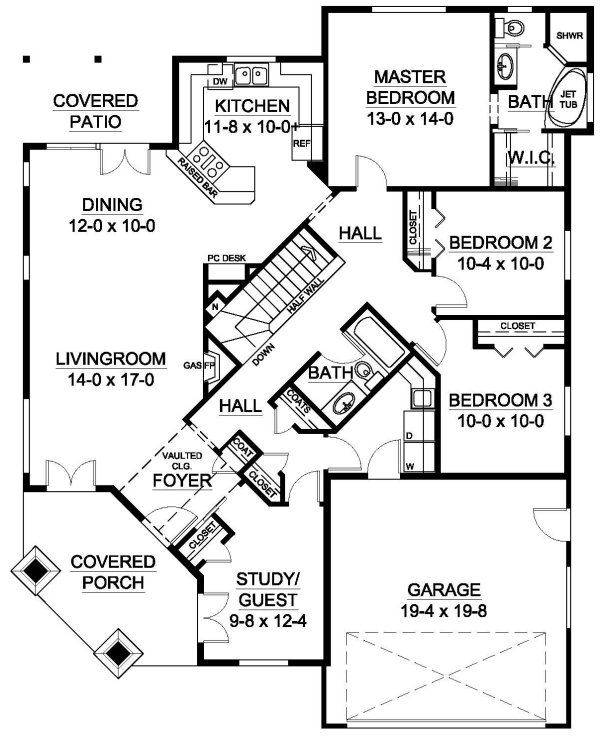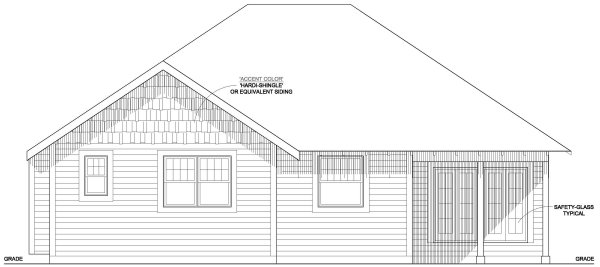 [Back to Search Results]