Plan No.474000

Price Code: [H]

Total Finished Area: 3148 sq. ft.

More Plans by this Designer »
Design on Demand
This all-encompassing home is the result of a Baby Boomer marketing study. The Baby Boomers loved the concept of traditional neighborhood design and offered their opinions of what a home's floor plan should include--all of which are contained in this home: 1. Master bedroom down 2. A single dining area. 3. A standard tub in the master bath. 4. A larger shower in the master bath. 5. Detached quarters for home office or a private living space for an aging parent. 6. Separate spaces for computer use (accomplished by including a "Resource Center" and a study). Note also the courtyard space formed by the home's footprint and the detached, two-car garage. There's room enough here for a small pool, if desired. The home's exterior is an eclectic mix of American country and European flair.

Floor Area
Rooms
Ceiling Height
Details
Footprint
Main:
2603
Bedrooms:
5
Main:
9'0"
Max. Ridge Height:
26'0" ()
Width:
53'0"
Second:
545
Baths:
3
Second:
8'0"
Primary Roof Pitch:
10.00/12
Depth:
104'2"
Third:
Half-baths:
1
Loft/Bonus Rm:
Secondary Roof Pitch:
12.00/12
Basement:
3/4 Baths:
Basement:
Exterior Wall:
2x4
Loft/Bonus: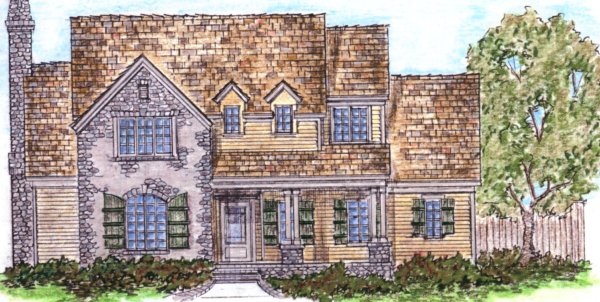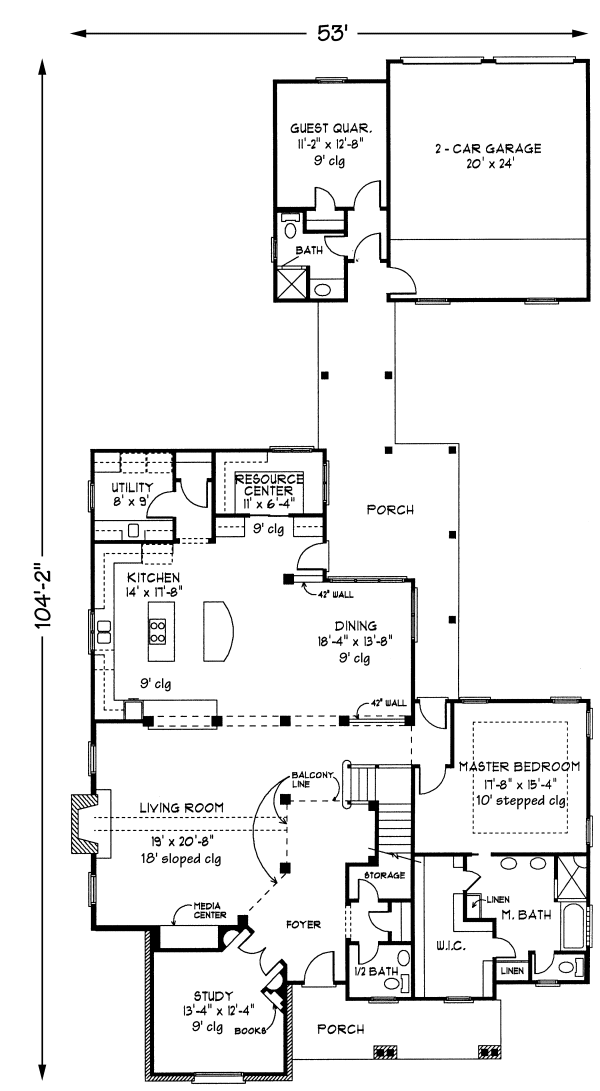 [Back to Search Results]