Plan No.324511

Price Code: [B]

Total Finished Area: 1891 sq. ft.

More Plans by this Designer »
Classic Craftsman
If you prefer the look of Craftsman homes, you'll love the details this plan includes. Wide-based columns across the front porch, Mission-style windows and a balanced mix of exterior materials add up to true good looks. The floor plan is worthy of bragging rights also. Living spaces are exceptional and feature wide-open areas as well as private retreats. A built-in media center and a fireplace in the great room make it distinctive. A huge skylight over an island eating counter brightens the kitchen. The dining room has sliding glass doors opening to a rear patio. A private office space opens through double doors near the kitchen. A two-car garage is reached via a service hallway that contains a laundry room, a walk-in pantry and a closet. Two bedrooms with two baths sit on the right side of the plan. One of the bedrooms is a master suite with vaulted salon and bath with spa tub.

Floor Area
Rooms
Ceiling Height
Details
Footprint
Main:
1891
Bedrooms:
3
Main:
9'0"
Max. Ridge Height:
20'0" ()
Width:
48'0"
Second:
Baths:
2
Second:
Primary Roof Pitch:
6.00/12
Depth:
64'0"
Third:
Half-baths:
Loft/Bonus Rm:
Secondary Roof Pitch:
/12
Basement:
3/4 Baths:
Basement:
Exterior Wall:
2x6
Loft/Bonus: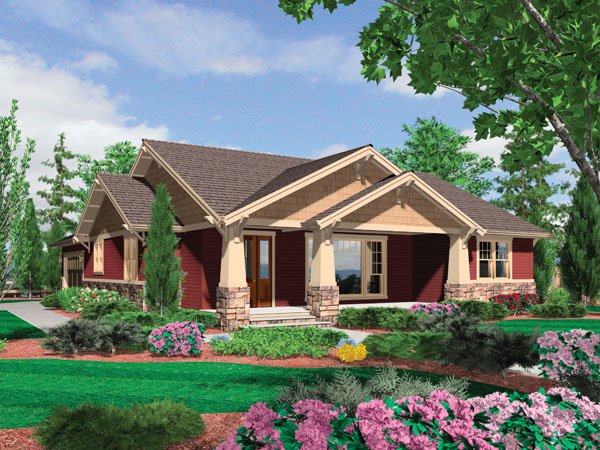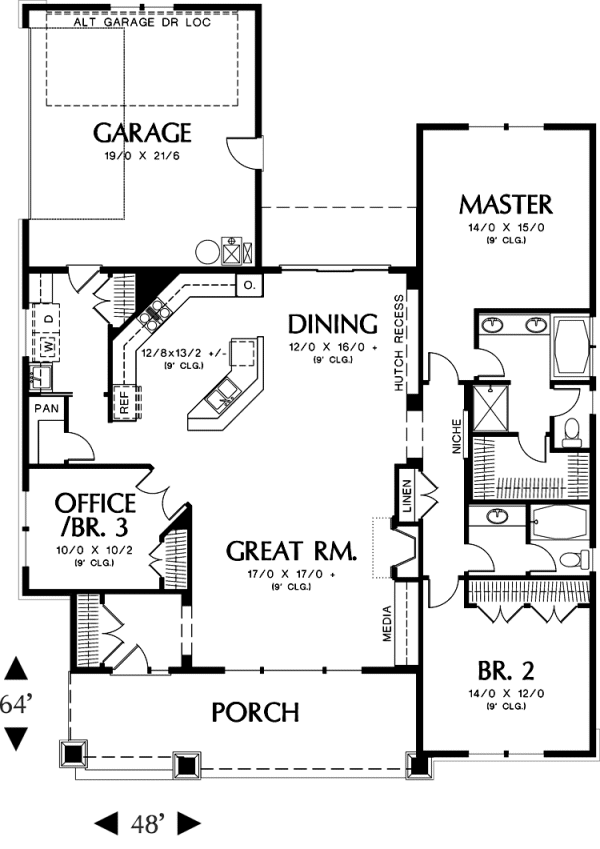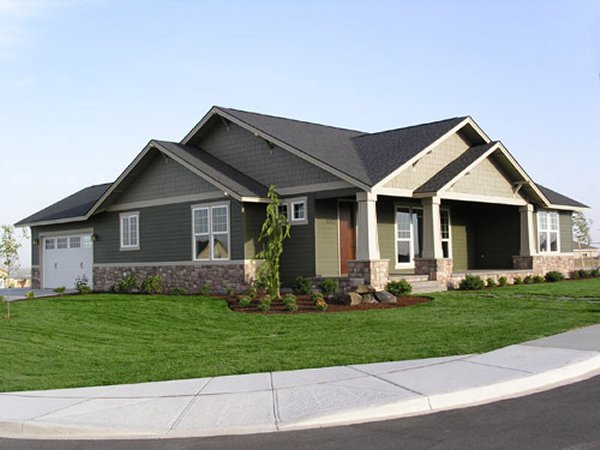 [Back to Search Results]